Today, we have prepared a list of the best 3D printing websites, marketplaces and model repositories that include free models you can download. All of the sites offer a large selection from different categories such as art, home or tools.
Some of these also serve as a webstore for selling 3D designs. So whether you are interested in free or paid models, or even selling your own, these are the perfect platforms for whatever the need may be. If you think we have missed your favorite site for STL downloads, please let us know and we will update the list.
1. Thingivers
Thingiverse is the single biggest content repository site for 3D models. It offers more than 2 millions of different STL files, ready for download. The website also underwent major design and speed improvements and has a huge community of passionate 3D makers. It is extremely simple to register, start printing and reach out & communicate with other creators on the platform.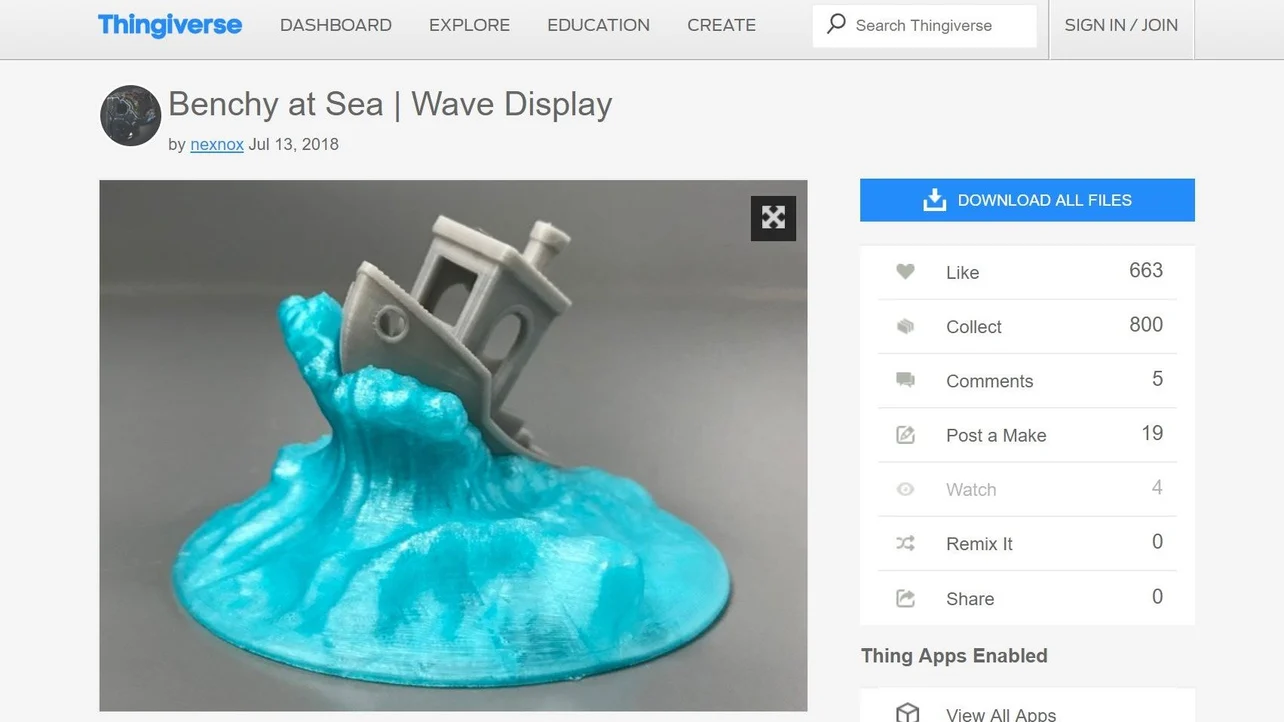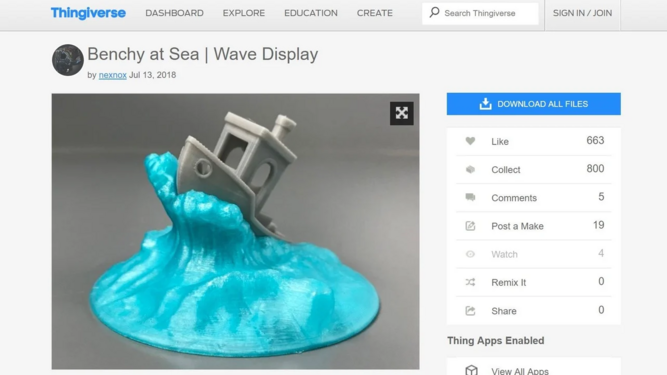 2. CGTrader
This website is a marketplace used to buy and sell 3D designs but also offers a number of free files. Not all of these are 3D printer compatible though, so you want to look for STL files only. Nonetheless, roughly 250 thousand models are marked as 3D printable. Most of these are available with a free account on the site.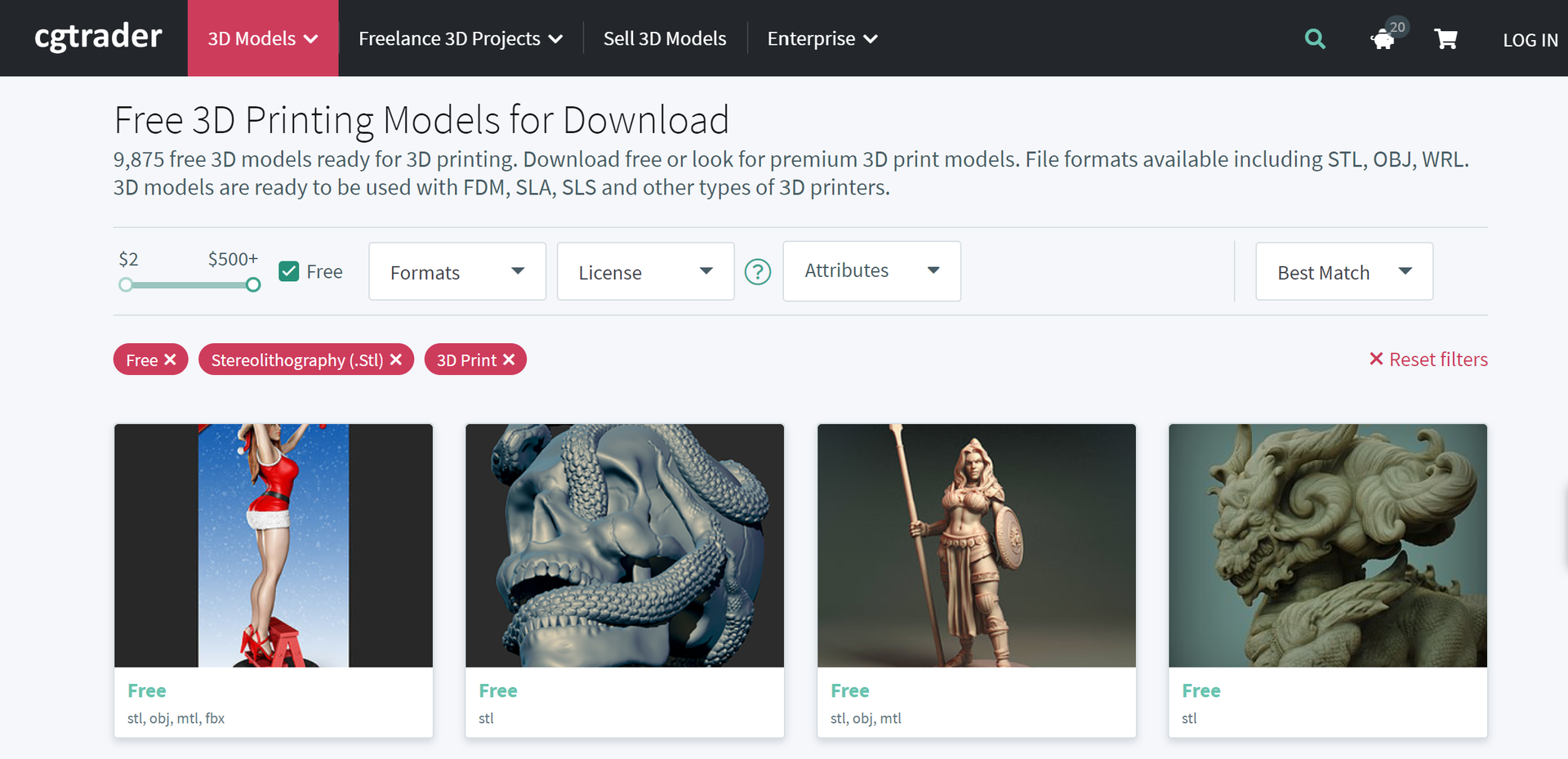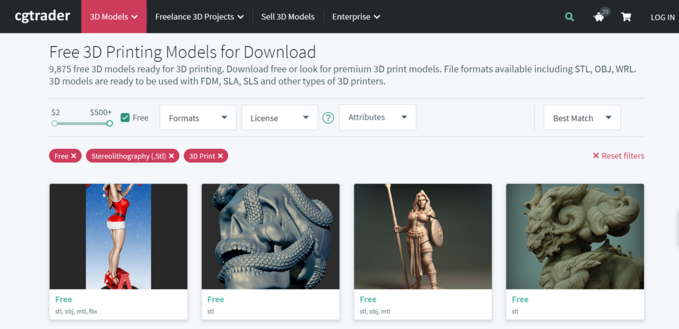 3. Cults3D
Cults is a 3D printer file marketplace and community where makers share or sell their STLs. The quality of these models is usually very high. The website is beautifully sorted into categories (art, fashion, jewelry, games…) and is so easy to browse. They also offer big name brand collections (for example IKEA hacks, LEGO parts, GoPro accessories). And if you can't find what you are looking for, you can hire a personal Cults3D designer.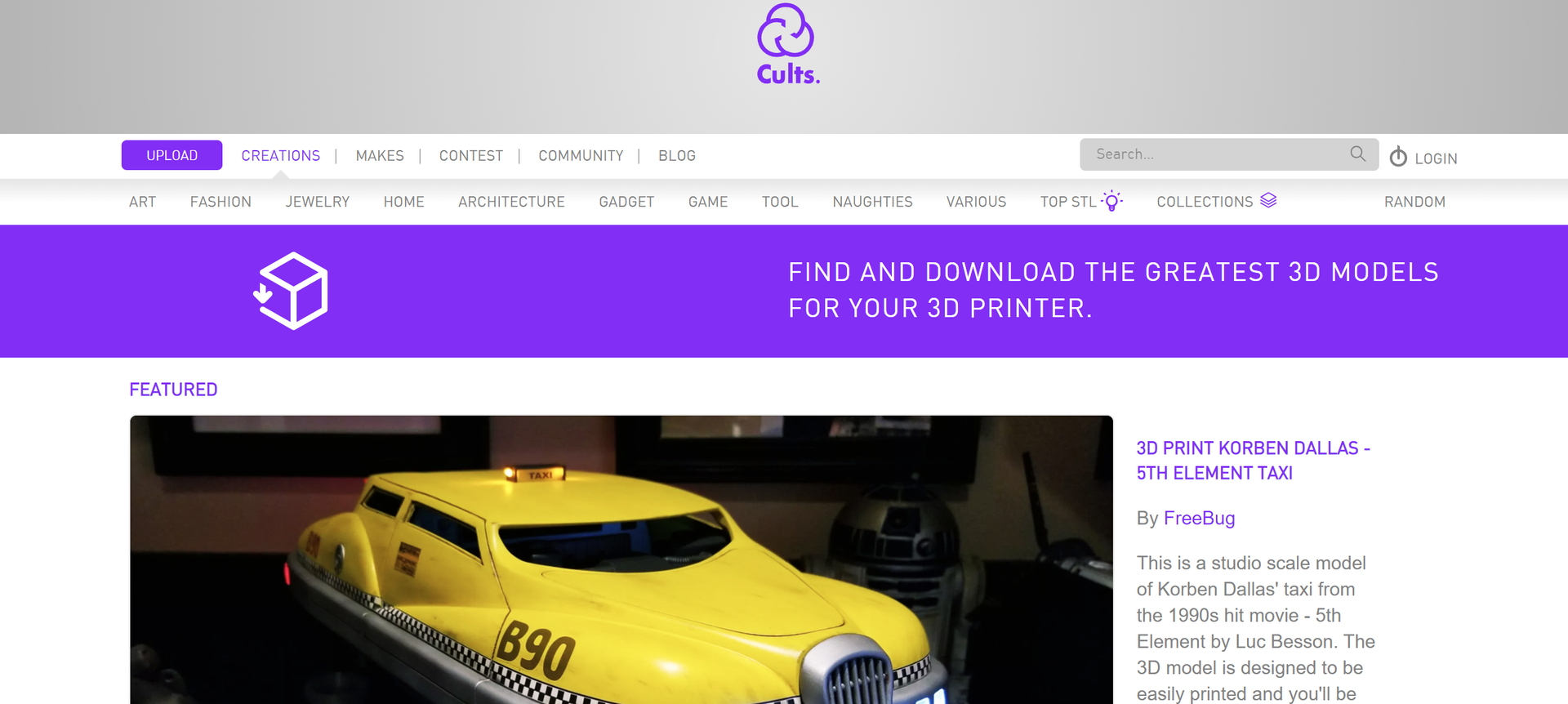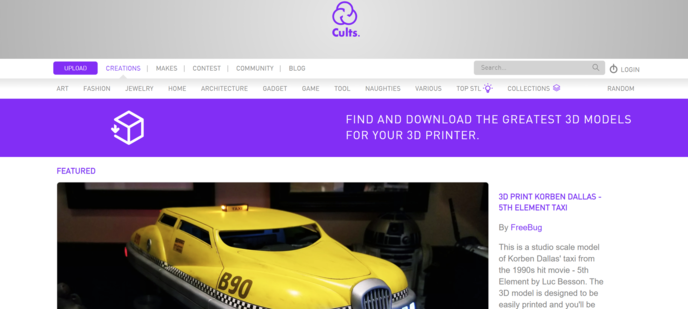 4. Pinshape
Pinshape describes itself as a 3D marketplace connecting makers and designers. The site has plenty of STL files available for download, more than 67 000 designs. It also functions as a platform for selling and purchasing premium high-end models. If you are looking for free files for toys, games, miniatures or gadgets, this might be the right place for you.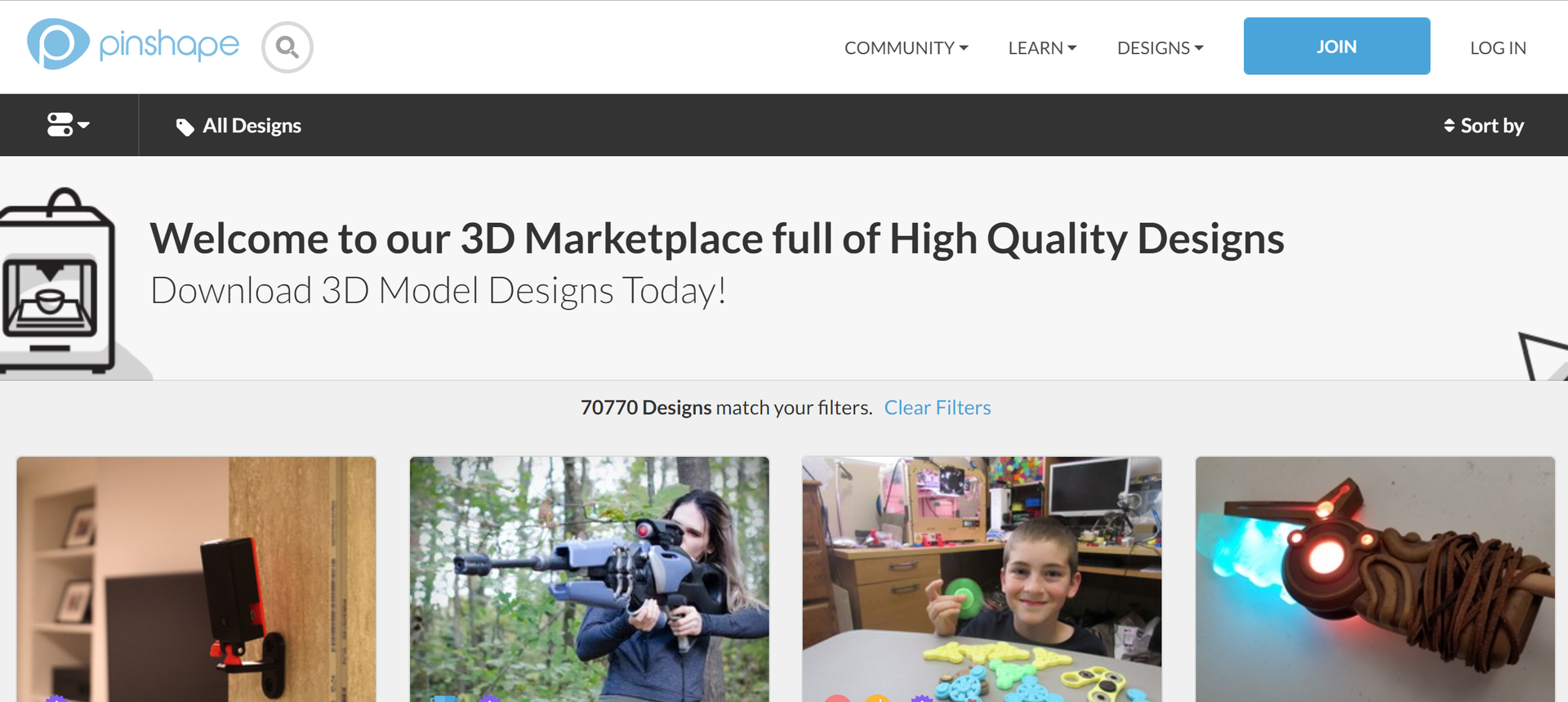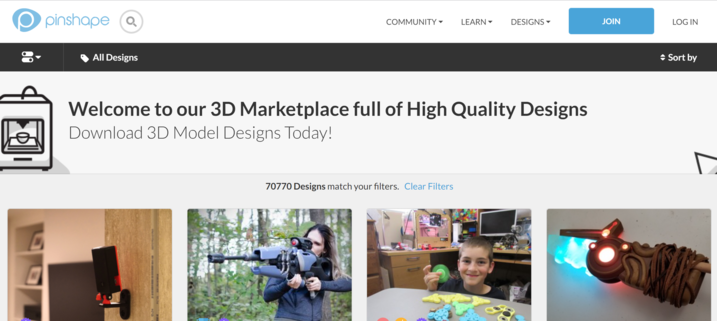 Conclusion
We hope you enjoyed the list of our favorite 3D model websites. Anytime you have no idea what to print, are looking for a specific model or simply just inspiration, you can browse the almost endless number of designs and models on these sites. You will probably be fascinated with all the different prints and might even have trouble choosing which one to print first. For all your other 3D printing needs, such as spare parts or filaments, make sure to check our offers or contact us if you have any questions.